2014 Muddy Paws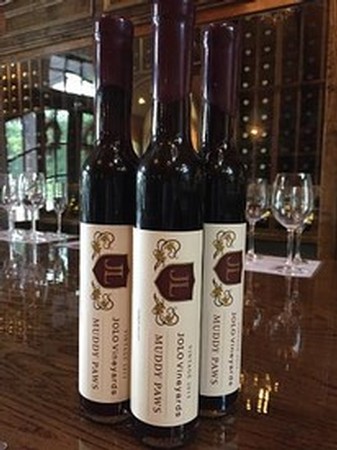 Wine Specs
Appellation
Yadkin Valley
This is a classic Port Style "Fortified Wine". We stop the fermentation early by fortifying the Cynthiana "must" (all the crushed grapes, seeds, skins and juice) early to leave a natural sweetness in the wine, called residual sugar or "RS". By fortifying the wine with the brandy it spikes the alcohol to 20% ABV which kills off the yeast, thus stopping fermentation. We let the must macerate for weeks before pressing directly into a French barrel where it spent over 30 glorious months.
There will be no more Muddy Paws until 2020 so keep a bottle or two in reserve!
VARIETAL: Cynthiana
HARVESTED: October 2014
COOPERAGE: French Oak
HAND BOTTLED ON: June 15th 207
RELEASED ON: June 2017 for Wine Club Members Pre-Sale
Bottle size- 375 ml
Only 97 cases were bottled.