Beach Bubbles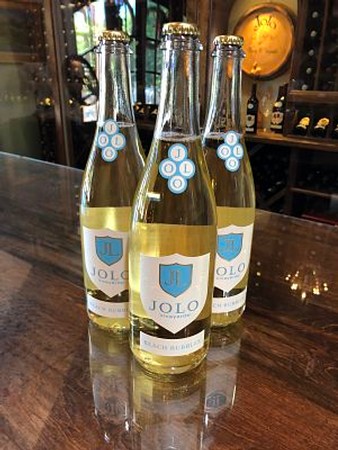 AVAILABLE FOR PRE-SALE TO WINE CLUB MEMBERS ONLY UNTIL AUGUST 4, 2018. LIMIT OF 2 BOTTLES PER WINE CLUB MEMBER.
AVAILALBE TO THE PUBLIC STARTING AUGUST 4, 2018
SPARKLING WINE
This lightly sparkling wine is bubbling with aromas of white flowers, peach and apricot. The palate is bursting with juicy tropical fruit and finishes like a sunset on the beach! Pairs with a sunny or rainy day on the beach, by the pool or on the patio!
Harvested: August 17, 2017
Hand Bottled: July 3, 2018
Released On: August 4, 2018
Number of Bottles Produced: 2,000
Cooperage: Stainless Steel