Premier Club Picnic Guest-Beef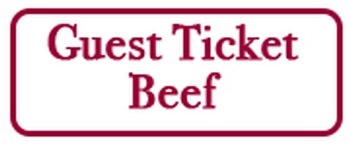 For Premier Club Members Only!
Picnic in the Vineyards with JW and Kristen.
Sunday Sept 9, 2018 from 12:30 pm until whenever. This event will start promptly at 12:30 pm.
Premier Member- please order 1 complimentary guest ticket. Lunch will be Filet Mignon baguette with blue cheese, tarragon mayonnaise and served with house made chips and slaw.